Tabadul - تبادل
Tabadul ("exchange" in Arabic) is a space to connect inspiring initiatives and to enhance knowledge exchange on communication best practices.
28 November 2023 at 10:00 AM – CET

We organized a dynamic panel discussion where we explored fresh ideas and perspectives on the evolving stories of climate change's influence on our world.
During this session, we ventured into innovative approaches to storytelling about environmental justice and investigated how media and politics shape the narrative surrounding water, molding national agendas and public sentiment.
More info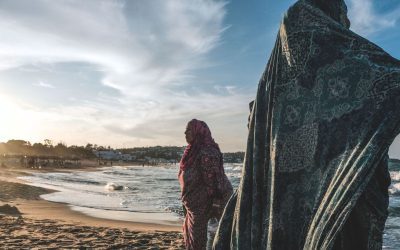 "Unveiling Water: Narratives of Environmental Justice and Climate Action" organized by AMWAJ is exploring the profound significance of water in our lives and the world. Join us for dynamic discussions led by media experts as we uncover the power of storytelling in shaping our understanding of environmental justice. Together, we'll forge connections, inspire change, and weave the intricate threads of a more sustainable future.