Tabadul - تبادل
Tabadul ("exchange" in Arabic) is a space to connect inspiring initiatives and to enhance knowledge exchange on communication best practices.
6 June 2023 at 11:00 AM– CET

Do you work for an environmental organisation that could benefit from better communication? Are you considering a job in environmental communication? If the answer to either of these questions is yes, we invite you to join us for an enriching workshop held within the framework of the EU Green Week 2023. You will learn about effective communication strategies and pathways for a career in environmental communication from experts in the field.
More info and registration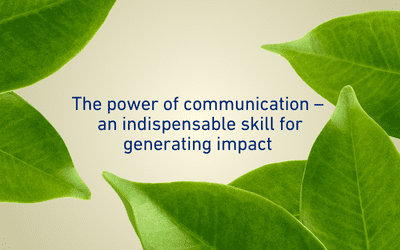 To mark this year's World Water Day, AMWAJ hosted the first Tabadul of 2023 where participants got the chance to learn about [...]