Tayyarat - تيّارات
Tayyarat ("currents" or "streams" in Arabic) brings you opinions, stories and insights into water and energy around the Mediterranean.
Contribute
Featured article
Mounir Kabalan
The water dams dossier in Lebanon has been one of the most controversial issues in the last ten years. While […]
Zeina Shahla
There is a looming threat of numerous health and environmental catastrophes facing the population "Warning! Managing epidemics will be difficult […]
Marta Castillo Sánchez
The lack of an integrated waste management system linked to the occupation context in the country has led to big […]
Belén Gutiérrez Carmona
Extreme ocean temperatures causing marine destruction and massive social and economic impacts. Flamingos splashing pink on the landscape of Cabo […]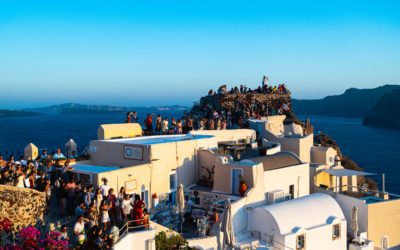 Martina Valls Carafi
The Mediterranean region is the world's most popular tourist destination, yet it is also one of the regions most vulnerable […]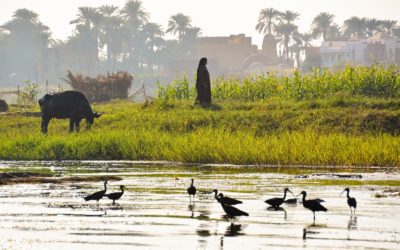 Martina Valls Carafi
Whilst writing my bachelor's degree thesis on Water Diplomacy in the Grand Ethiopian Renaissance Dam (GERD): the dispute between Egypt, […]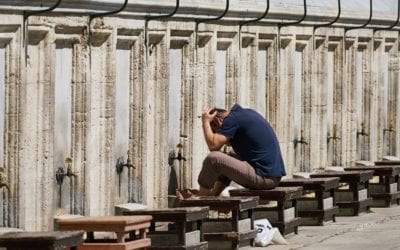 Susana F. Molina
The connections between religion and the city are undeniable; from the influence on the use of space with religious structures to city management.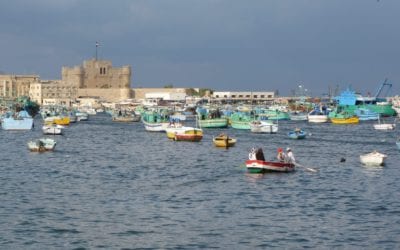 Stuart Reigeluth
"Demasiados charcos" ("too many puddles"), a senior Spanish official told me when discussing AMWAJ. Too many ''charcos", I kept saying that word over and over again: 'charcos'. Sounds like narcos.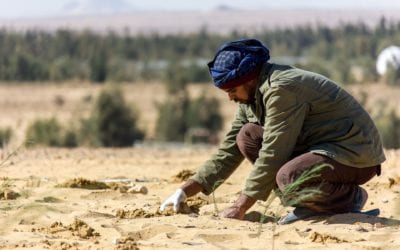 Michael Karner
Is water scarcity in the Mediterranean an insurmountable challenge? Or can we switch our thinking and consider it as an opportunity for sustainable transitions in the region?
Zeina Shahla
There is a looming threat of numerous health and environmental catastrophes facing the population "Warning! Managing epidemics will be difficult […]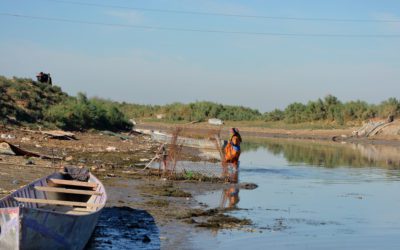 Saoud Khalaf
Without the Tigris and Euphrates, civilisation as we know it would not have existed. Such is the significance of these […]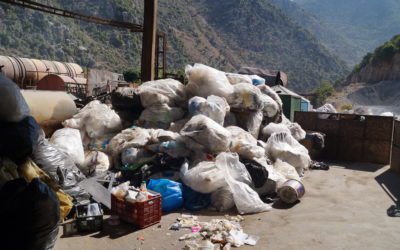 Mariam Younes
"Good composting is like making good wine" – an environmental engineer revolutionizes waste management in Lebanon. Ziad Abi Chaker is […]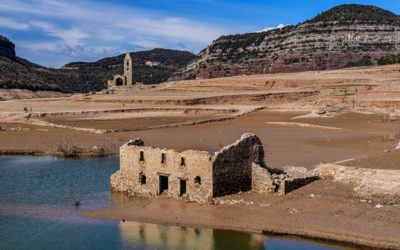 AMWAJ Team
La governança de l'aigua està recorrent a les noves tecnologies i a la natura per trobar solucions de gestió. El […]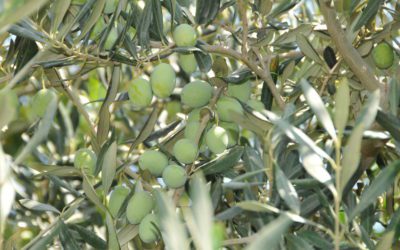 Chahd Lina Belhadj
Túnez se encuentra entre los cinco principales productores de aceite de oliva a nivel mundial. El sector es el principal […]
Stuart Reigeluth
Recovering valuable resources from desalination processes is possible while providing freshwater to meet growing demand. Desalination for the Environment, Clean […]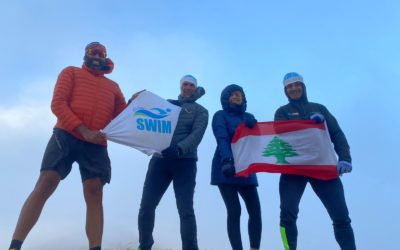 Lisa Sofian
"We believe that substantial changes can happen from within, through small steps and strong beliefs." – The waste crisis in […]
Maha Al-Salehi
Yemen is considered one of the most water-scarce countries in the world. Among the main threats which face the country's […]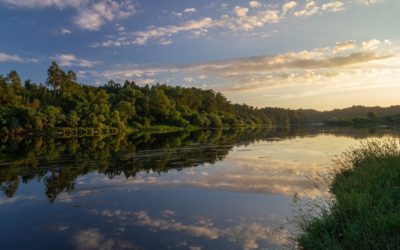 CREAF
Rivers "breathe" and play a fundamental role in the global carbon cycle. A study recently published in Nature led by an international […]
Nihal Doweib
"Olives yields have declined in recent years. Climate change has negatively affected crops, and not one year goes by without […]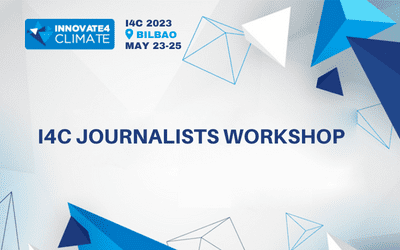 AMWAJ Team
Innovate4Climate, in collaboration with REVOLVE, will deliver a 4-hour hybrid workshop which will take place in Bilbao (Spain) and online […]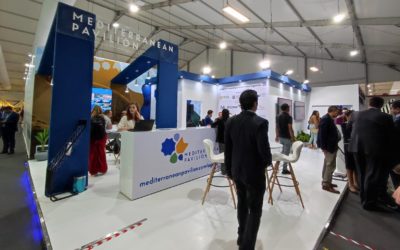 Ahmed Kotb
Alessandra Sensi, head of the environment, green and blue economy sector at the Union for the Mediterranean (UfM), spoke about […]
Zeina Shahla
There is a looming threat of numerous health and environmental catastrophes facing the population "Warning! Managing epidemics will be difficult […]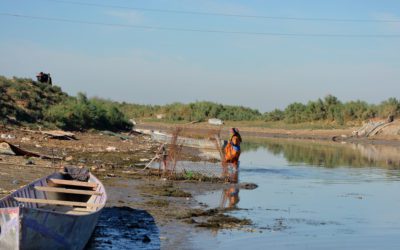 Saoud Khalaf
Without the Tigris and Euphrates, civilisation as we know it would not have existed. Such is the significance of these […]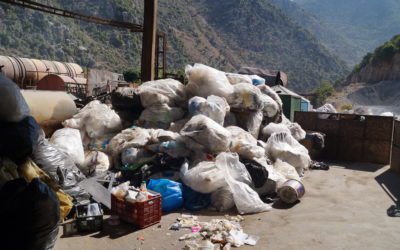 Mariam Younes
"Good composting is like making good wine" – an environmental engineer revolutionizes waste management in Lebanon. Ziad Abi Chaker is […]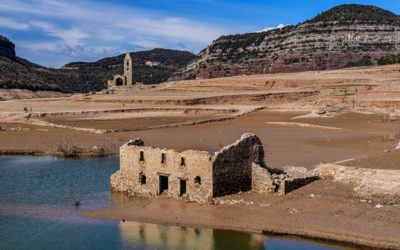 AMWAJ Team
La governança de l'aigua està recorrent a les noves tecnologies i a la natura per trobar solucions de gestió. El […]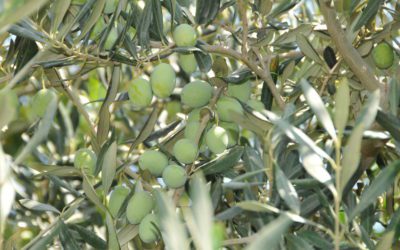 Chahd Lina Belhadj
Túnez se encuentra entre los cinco principales productores de aceite de oliva a nivel mundial. El sector es el principal […]
Stuart Reigeluth
Recovering valuable resources from desalination processes is possible while providing freshwater to meet growing demand. Desalination for the Environment, Clean […]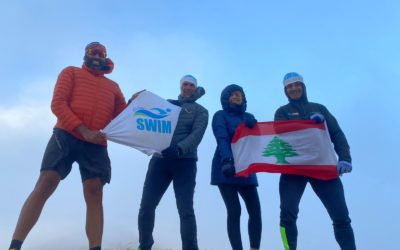 Lisa Sofian
"We believe that substantial changes can happen from within, through small steps and strong beliefs." – The waste crisis in […]
Maha Al-Salehi
Yemen is considered one of the most water-scarce countries in the world. Among the main threats which face the country's […]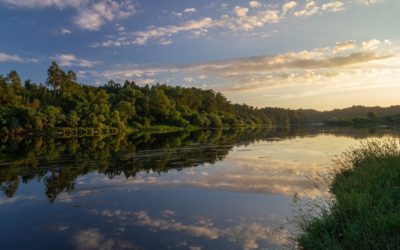 CREAF
Rivers "breathe" and play a fundamental role in the global carbon cycle. A study recently published in Nature led by an international […]
Nihal Doweib
"Olives yields have declined in recent years. Climate change has negatively affected crops, and not one year goes by without […]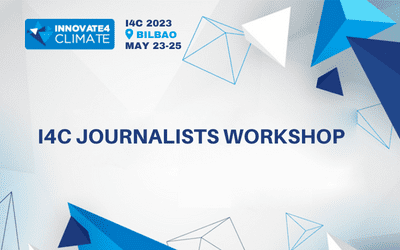 AMWAJ Team
Innovate4Climate, in collaboration with REVOLVE, will deliver a 4-hour hybrid workshop which will take place in Bilbao (Spain) and online […]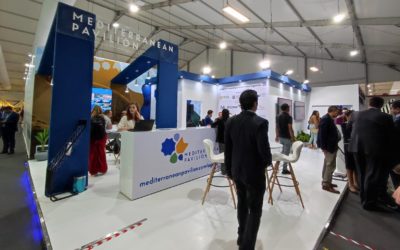 Ahmed Kotb
Alessandra Sensi, head of the environment, green and blue economy sector at the Union for the Mediterranean (UfM), spoke about […]