The AMWAJ Team is supporting a second round of fundraising for the Beirut River Forest project. On November 12, 2023, the AMWAJ team is running (and walking!) with its colleagues from REVOLVE in the half marathon in Alicante, Spain. We aim to raise awareness about this important local initiative in Lebanon and collect funds to support its continuation.
How can you support the Beirut River Forest? You can join the AMWAJ Team and run with us in the Alicante half marathon. For each team member, we will make a donation to support the urban forest along the Beirut river bank.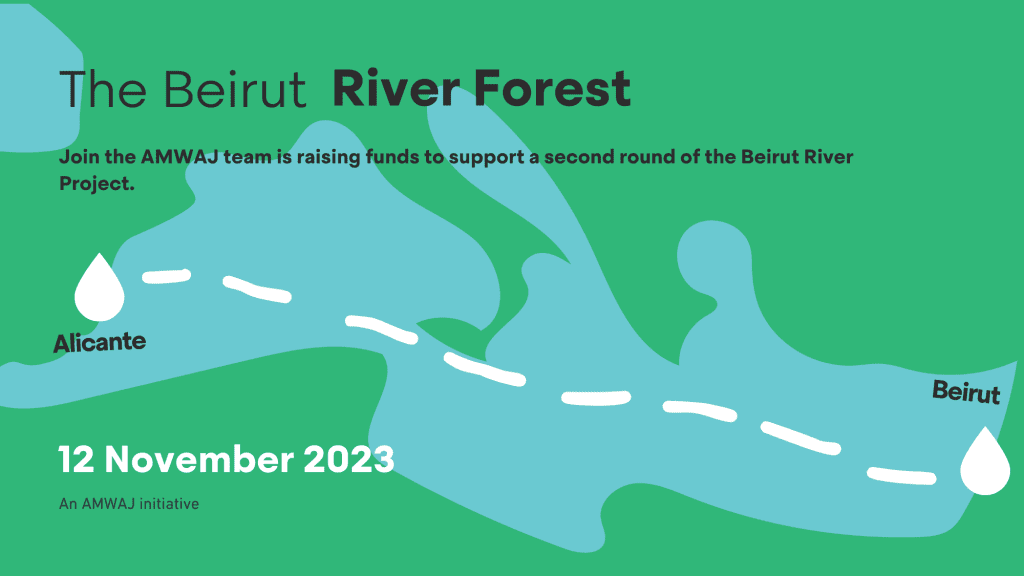 You can also support the Beirut River Forest by donating below. Even if you can't participate in the run or walk in Alicante, you can still make a contribution to help the urban forest in Beirut continue to grow.
The Beirut River Forest
The Beirut River Forest project involves planting trees on the riverbanks and collaborating with local associations, schools, and companies to create a blueprint for the potential 'green corridor' in Beirut. The project is dedicated to reclaiming public space and restoring biodiversity in the city. The urban forest has been operational for four years now. Developed by theOtherDada in partnership with the SUGi Project and using the Miyawaki Method, the forest has transformed a former dumping ground into a thriving ecosystem filled with the beauty and sounds of nature.
Since 2020, AMWAJ is dedicated to raising funds in support of the Beirut River Project.